Meet Our Doctors
Read more about each of our doctors:
Dr. Eddie S. Longman • Dr. Wanda M. Goldhush • Dr. Denis Andrew Peper, Jr. • Dr. Anh-Minh Phan
Dr. Eddie S. Longman
Cosmetic & Restorative Dentistry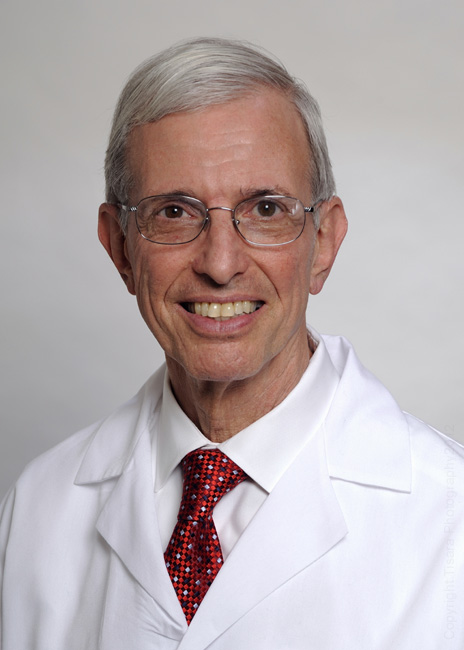 Dr. Longman's compassion for his patients and keen eye on keeping up with the latest dental technology are what patients and staff appreciate most about him. Getting to know patients and treating them with the most effective cosmetic and restorative methods are what sets Dr. Longman's successful 40-year-old practice apart from others.
He strongly believes that an enthusiastic professional staff caring for patients in a comfortable environment results in the best experience for both patient and dentist.
Dr. Longman's expertise in tooth-saving endodontic therapy has given him a firm grasp of this technique that many general dentists don't have. He has performed thousands of root canal procedures. He is certified in advanced cardiovascular life support and is highly experienced in cosmetic dentistry services.
Dr. Longman has always enjoyed science and holds a BS in Chemistry and a sub-major in Biology. His love for science combined well with his desire to become a dentist.
He grew up in a family of seven in Norfolk, Virginia. His older brother is also a dentist. Dr. Longman is a proud father of three sons. Two sons are physicians and one is an attorney. He and his wife, a nurse, enjoy downhill skiing and take frequent trips to Steamboat Springs, Colorado with their four grandchildren as they did with their children.
An early riser, Dr. Longman rarely misses his morning kinetic stretching routine. He is a big believer in taking care of body, mind and spirit.
Memberships
Education
D.D.S. Medical College of Virginia School of Dentistry 1971
BS in Chemistry, University of Richmond 1967
Conscious sedation graduate of DOCS
Sleep dentistry training from DAG
Professional Experience
Lt. US Naval Dental Corp. 1971-1973
General Practice Dentistry, Alexandria, VA 1973-present
Dr. Wanda M. Goldhush
Orthodontics & General Dentistry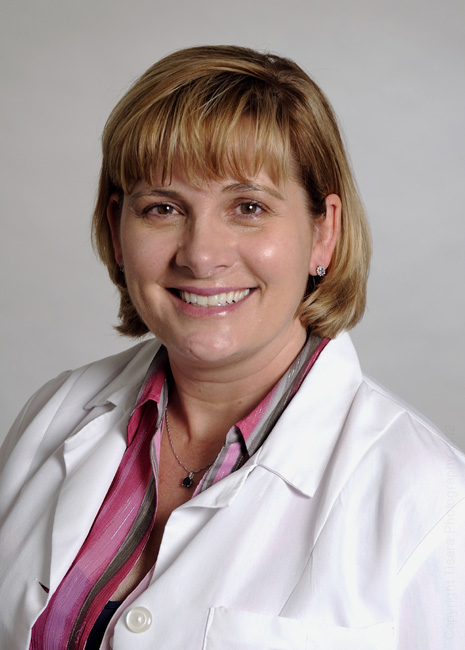 Dr. Wanda Goldhush grew up wanting to be a dentist and has been practicing for over 20 years. She is the only dentist in her family. Her many areas of expertise include cosmetic dentistry, braces, dental sleep medicine and TMD.
Dr. Goldhush's patients especially like that she is a good listener. She truly enjoys getting to know both her patients and their families. She feels it is important to work closely with her patient to come up with a realistic approach to treatment that is comfortable for both patient and dentist to achieve the best results.
As a child, she loved helping people and making them smile. And, as you can see, Dr. Goldhush still has that passion today.
She grew up the oldest of three children in the Hampton Roads area of Virginia. Dr. Goldhush and her husband have three teen-aged children. They reside in McLean, Virginia.
She enjoys hiking and skiing with her family and loves to read when she finds that rare quiet time.
Memberships
Education
Certificate for continuing education in the Study of Orthodontics – U.S. Dental Institute
Certificate for Advanced General Dentistry, University of Minnesota Dental School, 1989
DDS with honors – Medical College of Virginia, 1988
BA – University of Virginia, 1984
Professional Experience
Has practiced with Dr. Longman since 1991
Private Practice – Virginia Beach, 1989-1991
Dr. Denis Andrew Peper, Jr.
Orthodontics & General Dentistry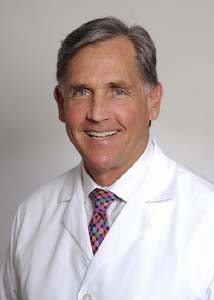 Dr. Peper's real joy of and satisfaction in meeting and treating patients shows. He thrives on interacting daily on a personal level with patients while utilizing both his engineering and artistic talents in dentistry.
A compassionate and thorough treatment approach rewarded him with the establishment of his own successful dental practice in Arlington, Virginia for 22 years. He has been performing state-of-the-art dentistry for nearly 30 years. Dr. Peper joined Dr. Longman's practice in 2011. He was drawn to the warm family environment Dr. Longman has created for his staff and patients here at Alexandria Old Town Dental.
A great proponent of attention to detail and mindful care, Dr. Peper has extensive experience in numerous specialties: endodontics, oral and periodontal surgeries, and orthodontics including Invisalign®. As an artist, his major specialty is cosmetic dentistry.
Dr. Peper grew up in Scottsdale, Arizona and Lynchburg, Virginia. He has fond memories of playing baseball as a child and grew up across the street from Jim Palmer. All-State high school baseball recognition led to a baseball scholarship from the University of Virginia. There, his passion for science led to a career in dentistry.
Dr. Peper resides in Alexandria and enjoys spending time with his 10-year-old daughter. He is an avid golfer, a boating and fishing enthusiast and has a great love for the outdoors.
Memberships
Education
BA University of Virginia, Chemistry
DDS Medical College of Virginia, School of Dentistry
Professional Experience
General Dentist, Warrenton, VA 1985-1987
Owner General Dental Practice, Arlington, VA 1987-2010
Associate, General Dentistry, Alexandria, VA 2011-present
Dr. Anh-Minh Phan
Reconstructive Dentistry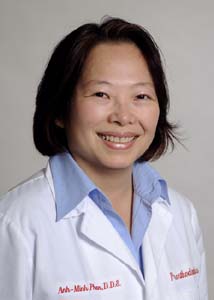 Dr. Anh-Minh Phan was destined for a career in the medical field. At the early age of six, she carried around a first-aid kit she put together all by herself. She has been practicing dentistry now for nearly 20 years.
Her love of combining art and science in her dentistry is evident. She thoroughly enjoys a challenge. Her specialty, prosthodontics, combines cosmetic and functional restoration to greatly improve a patient's oral functioning and smile.
Dr. Phan thinks dentistry is a fascinating career as she feels she can be both creative in her treatment solutions and take different approaches to caring for each patient. Her compassion, careful listening to patient concerns, and expertise in sedation put her patients at ease.
She grew up in Vietnam with her parents and five siblings. Dr. Phan admits to an unceasing quest for knowledge, whether it's continuing education courses to keep on the cutting edge of her profession or learning a new language. She would love to teach dentistry again. Dr. Phan lives with her husband in Falls Church, Virginia.
Memberships
Education
Professional education: Dental school, Medical College of Virginia (MCV-VCU)
Conscious Sedation: Graduate – Miami Valley Hospital, OH
Post Graduate Studies: Maxi Course in Implant Dentistry, Howard University Dental School
Post Graduate Degree in Prosthodontics: Temple University School of Dentistry – Philadelphia, PA
Externship in Implant Dentistry: St. Petersburg, FL Clinic
Professional Experience
Has practiced with Dr. Longman since 1996
Associate Professor at Temple University School of Dentistry
Director of Co-Op at Temple University School of Dentistry