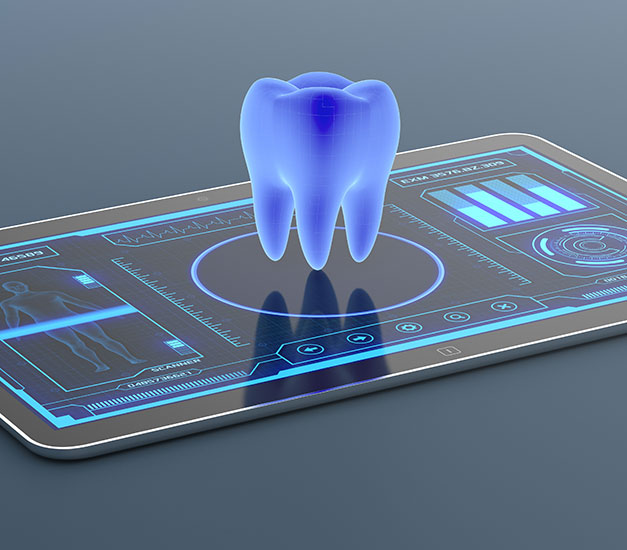 Technology
Alexandria, VA
We care about our patients and do our utmost to provide the services that help keep them safe, healthy and comfortable, and provide the restorations that are extremely durable. The advanced technology that we employ in our office allows us to do just that.
Digital X-Ray
Digital x-rays not only expose our patients and staff to 90% less radiation then typical film-type x-rays, they are also more sensitive then traditional dental x-rays. Digital x-rays allow us to clearly see the entire tooth and root structure as well as surrounding bone and tissue. They give us the opportunity to detect and diagnose issues before they are visible to the naked eye, and before they can cause significant damage and pain.
To obtain an x-ray, a small sensor pad that is connected by a line to a computer, is placed in the mouth. A beam is then sent through your teeth to the sensor that records the images. The doctors and staff can immediately pull up the digital x-rays on a computer screen to review the results. No more waiting for x-rays to be developed. We can also share the images with you so you can see what we are explaining about your oral condition.
Panorex CMT Tomographic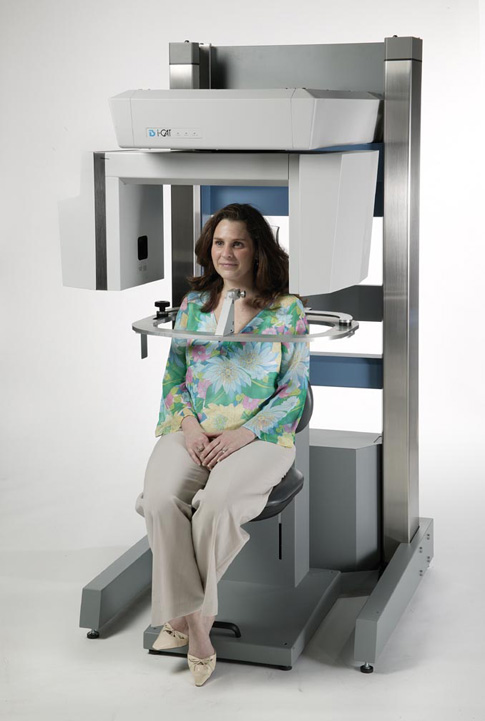 Similar to the medical CT scan. Panorex Imaging takes three-dimensional images of your tooth and surrounding oral structures. The clear, sharp images allow us to clearly see the tooth and its root structure as well as the jawbone, nerves and soft tissue. Since we are able to see the internal structures we are able to detect, diagnose and treat the issues while they are small, before they cause significant damage. The Panorex also allows us to monitor any possible issues and make informed decisions about when, and if any treatment is needed.
Vizilite
We now know that oral cancer claims one life every hour in the U.S.— more than the number of lives lost to skin cancer, cervical cancer or Hodgkin's disease, and it is of great concern to our doctors. Especially when oral cancer is one of the most curable diseases when caught early.
Because early detection is the key to successful outcomes, we have incorporated ViziLite, a new, FDA-cleared medical technology for screening of oral cancer, into the standard of care of our patients, to ensure that they receive the most comprehensive oral cancer screening possible.
ViziLite is a simple, painless and non-invasive technology that improves the doctor's ability to visualize, evaluate and monitor suspicious areas at their earliest stages, before they can progress to something far more serious, and potentially life-threatening. ViziLite helps us see what we can't see with the unaided eye.
On a patient's first visit, and at every annual check-up, we will be performing a ViziLite oral cancer screening.
Diagnostic Wax-Up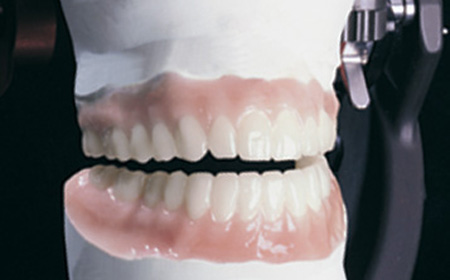 Diagnostic wax-ups are an invaluable tool our doctors use when restoring or creating a new smile for our patients.
Diagnostic wax-ups allows our doctors to evaluate occlusion (how the teeth are fitting together), determine how much reduction is needed to achieve final results and determine the appropriate size and length of restorations for a natural looking smile. This assures that our patients will not only have a beautiful smile, but one that is strong, healthy and functional.
Diagnostic wax-ups allow our patients to see what their smile will look like after the proposed treatment is finished, before treatment is even started.
Once our doctors are satisfied with the function and esthetics on the wax-up models, impressions can be taken and shared with the ceramist who will be creating the restorations. This allows the ceramist to clearly see what is expected of each restoration for a perfect fit.
Related Posts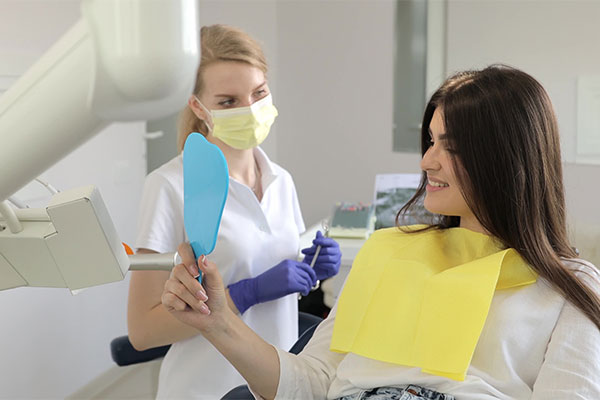 Wondering how a cosmetic dentist can help make your smile more attractive? Read on to learn more about this type of dental professional. Cosmetic dentistry is a subset of general dentistry concerned with how one's teeth, gums, and bite appear. The services of a cosmetic dentist may improve your self-esteem.A cosmetic dentist will work with…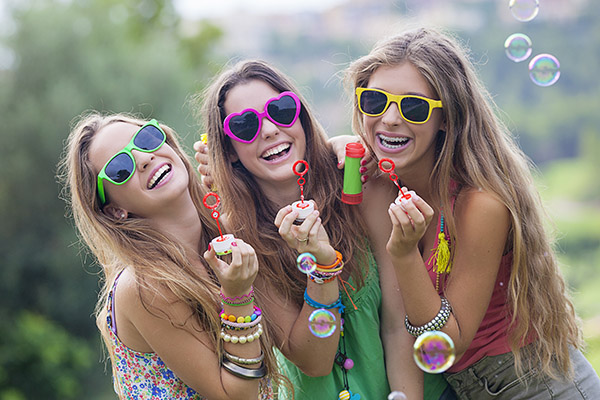 Root canal treatment might be recommended if you have a damaged, decayed, or infected tooth. The procedure is usually recommended when the damage to a tooth leaves its pulp chamber compromised. This is the sealed-off, innermost layer of a tooth that houses its blood vessels and nerves. The pulp chamber of a tooth being opened…